First Qualitative interviews were implemented successfully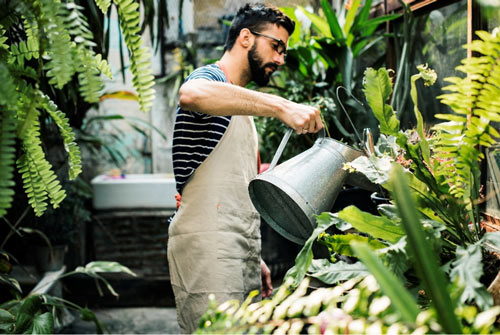 A series of six focus groups (between 6 and 10 participants) and 20 individual qualitative interviews were conducted entirely online between September and December.
The first part of the interviews focused on specific aspects for refugee participation in focus groups and interviews in a digital environment, as well as exploring the process of facilitation and various technical and organizational aspects. 35 participants from Austria, Bulgaria, Cyprus, and Germany, coming from different universities, NGOs, and communities, gave a comprehensive insight into their experiences.
The second part of the interviews focused on online information resources related to refugee economic integration and understanding the concept of the green and digital economy. Based on these findings, the consortium developed the ECQA Skills Cards and training modules.
---
ECQA Skills Card for Certified Green Entrepreneurs
The ECQA Skills Card for Certified Green Entrepreneurs has already been developed. The core of the Skills Card is based on three competence units: Digital Skills for Green Entrepreneurship, Business Skills for Green Entrepreneurship, and Critical Skills for Green Entrepreneurship. Each of the core competencies consists of five learning elements that cover the cycle of developing, planning, and implementing the business idea. The competency map will serve as a foundation for certifying green and digital entrepreneurs by providing needs-based solutions with two types of certifications. The first type of certification will be the main certification for Certified Green Entrepreneurs, but there will be a micro-certification scheme in each training module. It is expected that the ECQA Skills Card for Certified Green Entrepreneurs will receive feedback from the target audience and will be improved based on the inputs received.
---
Digital Accessibility
Digital accessibility is one of the main pillars of GO4DiGreen. GO4DiGreen outcomes will be based on the five principles of digital accessibility – perceive, understand, navigate, interact and contribute. This will improve the usability of the information resources and learning materials provided, especially for people with disabilities.
---
Overview of the Training Modules and Open Online Learning Platform
The training modules and the GO4DiGreen open online learning platform are closely linked. The training modules are delivered online via a user-friendly Open Online Learning Platform without login or registration. The modules are based on the ECQA competency map for certified green entrepreneurs and are divided into the following three areas: Develop your green business idea, plan your green business, Realize your green business. There will be 15 modules with easy-to-follow content that includes text and video.
---